cPanel provides an easy-to-use interface for setting file permissions within the File Manager. Open File Manager, which you will find in the Files section of the main page.

File permissions are displayed in the rightmost column of the File Manager, using the numerical notation.

To change them, select a file and click Permissions in the menu bar.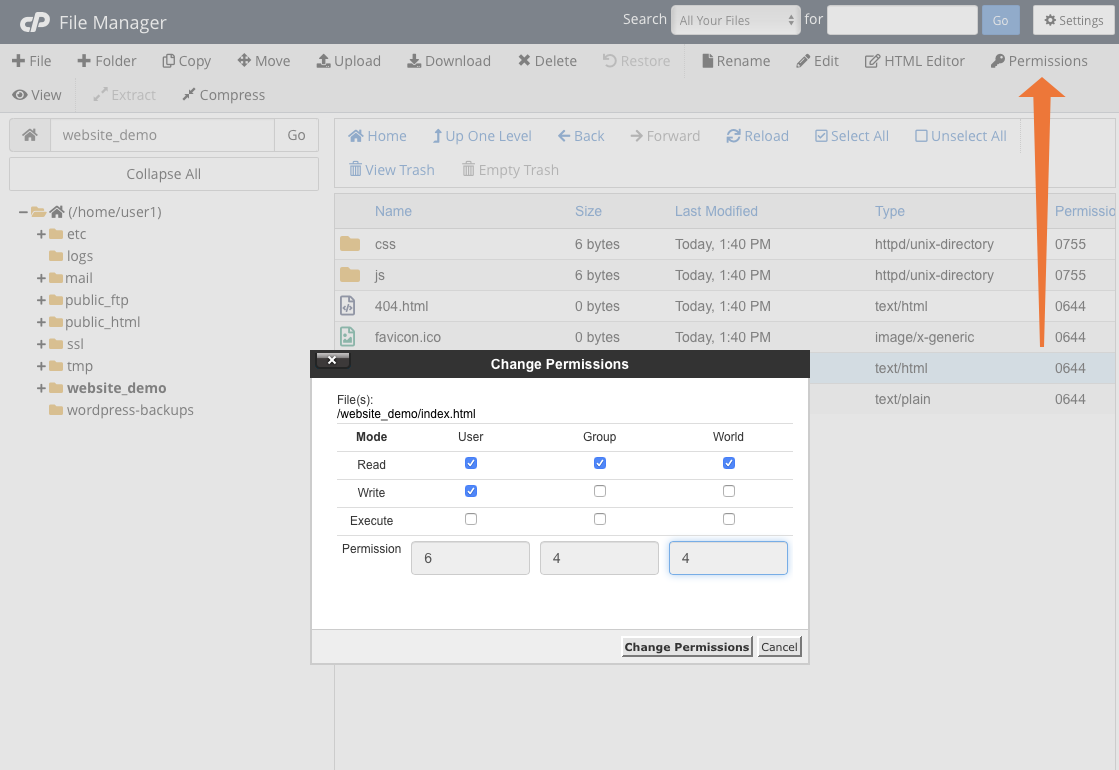 Setting new permissions for the user, group, and world (others) is as simple as checking and unchecking read, write, and execute. As you make changes, they are reflected in the box at the bottom, but they won't be applied until you confirm by clicking Change Permissions.